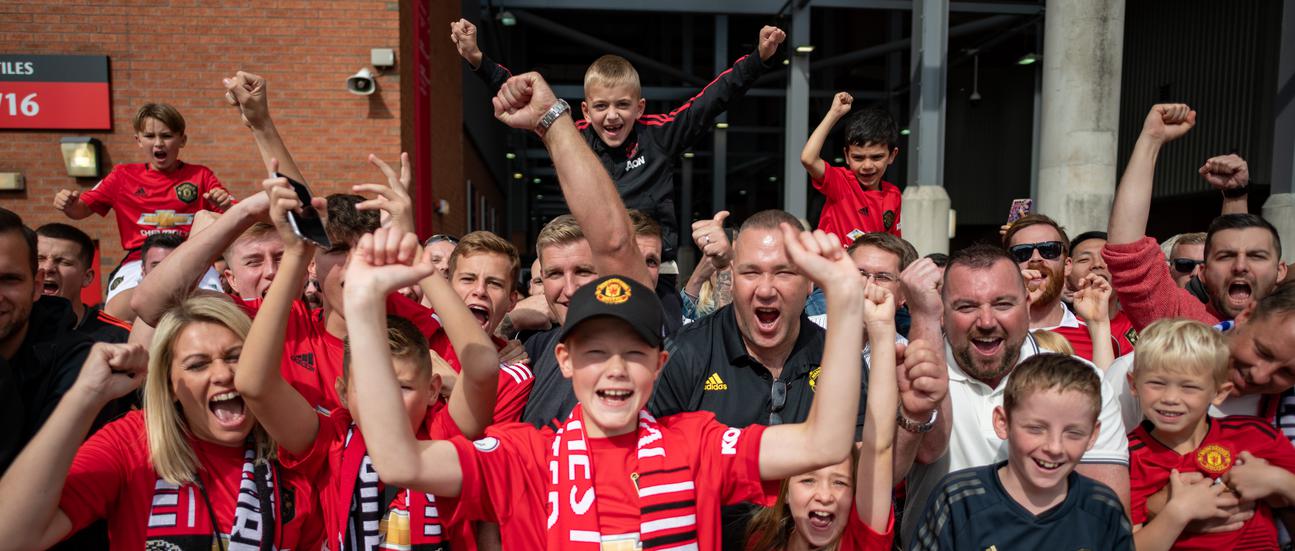 Want To Sign Up For A Membership?
BECOME AN OFFICIAL MEMBER OF MANCHESTER UNITED (UK)
Membership Benefits:
Membership pack containing exclusive merchandise, 2019/20 Yearbook and souvenir Membership card
Digital Membership card, for access to the stadium on matchdays
Museum & Stadium Tour – 50% off your Museum & Stadium Tour ticket
Red Cafe – 10% off your bill in the Red Cafe at Old Trafford
Megastore & United Direct – 10% off any purchase in the Megastore or online at store.manutd.com (exclusions apply)
Note: If this option is purchased, please may you send through your official membership member number for records to ethelred@mweb.co.za 
BECOME A MEMBER OF THE LOCAL MANCHESTER UNITED SUPPORTERS' CLUB
If you are planning to watch Manchester United at Old Trafford, then joining the local Supporters Club is the best way to go!
We have been allocated 4 season tickets to all home games during the season. We assign these to members on a first-come first-served basis per match. If you book early enough, you are virtually guaranteed access to match tickets whereas if you were to apply for a ticket with Old Trafford, you chances of attending are slim.
NOTE: To benefit from our season tickets, you must hold the official UK membership as well as be a member of the local Supporters' Club.
Other benefits of a local Supporters' Club membership include:
Commemorative scarf
SAReds Pin badge
SAReds Membership card
10% off your bill at the Keg and Beagle
*Contents subject to change each season
Price: R400