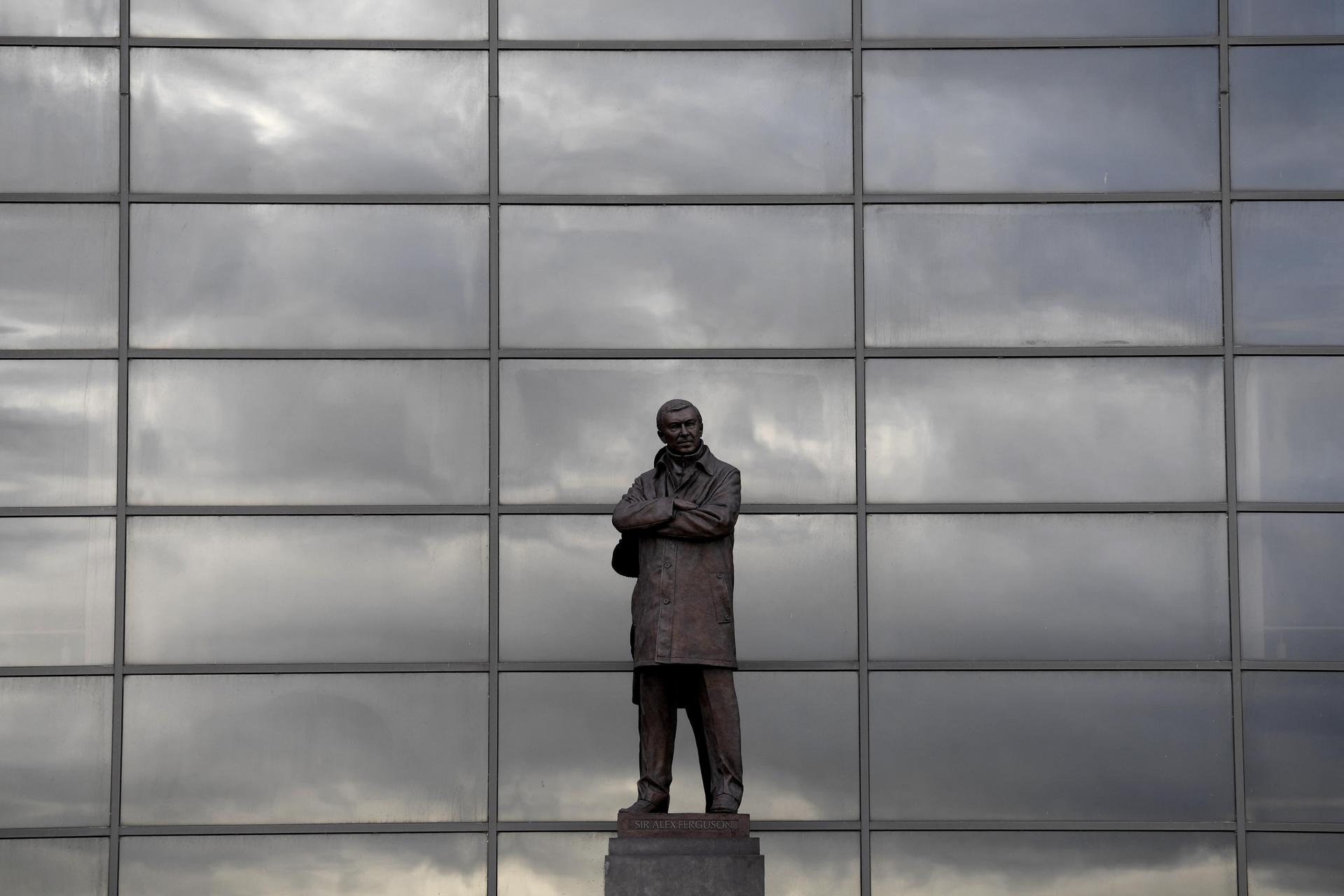 Ferguson Era
Following an eighth-place finish in the 1969–70 season and a poor start to the 1970–71 season, Busby was persuaded to temporarily resume managerial duties, and McGuinness returned to his position as reserve team coach. In June 1971, Frank O'Farrell was appointed as manager, but lasted less than 18 months before being replaced by Tommy Docherty in December 1972. Docherty saved Manchester United from relegation that season, only to see them relegated in 1974; by that time the trio of Best, Law, and Charlton had left the club. The team won promotion at the first attempt and reached the FA Cup final in 1976, but were beaten by Southampton. They reached the final again in 1977, beating Liverpool 2–1. Docherty was dismissed shortly afterwards, following the revelation of his affair with the club physiotherapist's wife.
Dave Sexton replaced Docherty as manager in the summer of 1977. Despite major signings, including Joe Jordan, Gordon McQueen, Gary Bailey, and Ray Wilkins, the team failed to achieve any significant results; they finished in the top two in 1979–80 and lost to Arsenal in the 1979 FA Cup Final. Sexton was dismissed in 1981, even though the team won the last seven games under his direction. He was replaced by Ron Atkinson, who immediately broke the British record transfer fee to sign Bryan Robson from West Bromwich Albion. Under Atkinson, Manchester United won the FA Cup twice in three years – in 1983 and 1985. In 1985–86, after 13 wins and two draws in its first 15 matches, the club was favourite to win the league, but finished in fourth place. The following season, with the club in danger of relegation by November, Atkinson was dismissed.
Alex Ferguson and his assistant Archie Knox arrived from Aberdeen on the day of Atkinson's dismissal, and guided the club to an 11th-place finish in the league. Despite a second-place finish in 1987–88, the club was back in 11th place the following season, Reportedly on the verge of being dismissed, victory over Crystal Palace in the 1990 FA Cup Final replay (after a 3–3 draw) saved Ferguson's career. The following season, Manchester United claimed its first Cup Winners' Cup title and competed in the 1991 UEFA Super Cup, beating European Cup holders Red Star Belgrade 1–0 in the final at Old Trafford. A second consecutive League Cup final appearance followed in 1992, in which the team beat Nottingham Forest 1–0 at Wembley. In 1993, the club won its first league title since 1967, and a year later, for the first time since 1957, it won a second consecutive title – alongside the FA Cup – to complete the first "Double" in the club's history.