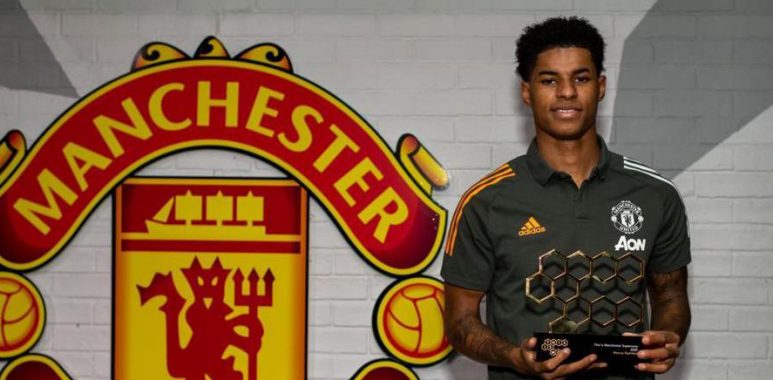 MARCUS WINS THIS IS MANCHESTER SUPERNOVA AWARD
Marcus Rashford has been recognised at the This Is Manchester Awards for 2020.
This Is Manchester 2020 pays tribute to people, heroes, places, organisations and communities that have shown resilience and true Mancunian grit and determination.
This year, four awards have been presented including the Supernova award which goes to Marcus, for his heroic efforts to shine a light on child food poverty.